Jostin is proud to partner with companies to build transformative projects in our region. Whether it's the Art Climb at the Cincinnati Art Museum with Turner Construction, on-going development at Children's Hospital with Messer Construction, or developing workforce through our partnership with the Cincinnati Zoo, Jostin seeks out opportunities that drive positive growth.
LET'S CONNECT
FEATURED PROJECT
BETHANY HOUSE SERVICES
Jostin Construction is excited to be partnered with Triversity Construction to build the new building and campus for Bethany House Services. The new facility will consolidate all shelter and services to one location versus the seven aged buildings where Bethany House Services operates today. More homeless families with children will be better served in the new home for Bethany House Services.
6,000 sq ft new construction
Opening August 2022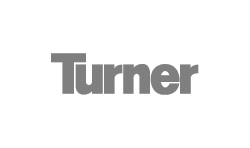 Let's Connect
Contact us today about your next project. If you're an individual seeking a new job or career opportunity, we are always looking for great talent who shares our values.
2335 Florence Avenue
Cincinnati, OH 45206
Tel: 513.559.9390
Fax: 513.559.1997